George dropped off his FC today, we will be taking care of his paint for this season and we are super pumped about it! in case you dont know, George is easily one of the best drivers in AZ and has alot of experience in Pro-Am comps so we are really happy to have him representing us this year. the car is a Mazda FC with a LS1 swap, full cage and tube front. he runs baller ass Panasports too. with only 2 weeks left to Irwindale (XDC rnd.1) it will be alot of long nights to get the car painted and looking rad, but we arent afraid of a challenge.
this is the car last month at PIR with the old paint and new front end fabbed by George: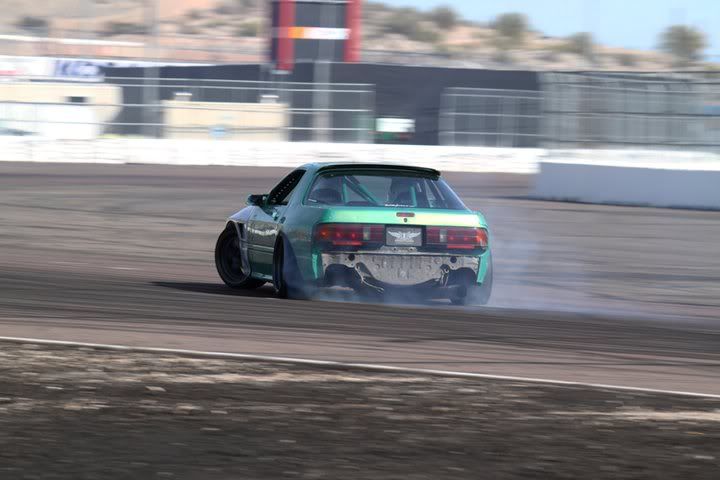 it arrived at the shop last night with the new Extreme Dimensions bodykit already fitted and ready to be put back on after paint. cars sitting on stockies to keep the nice wheels clean while the paintwork is happening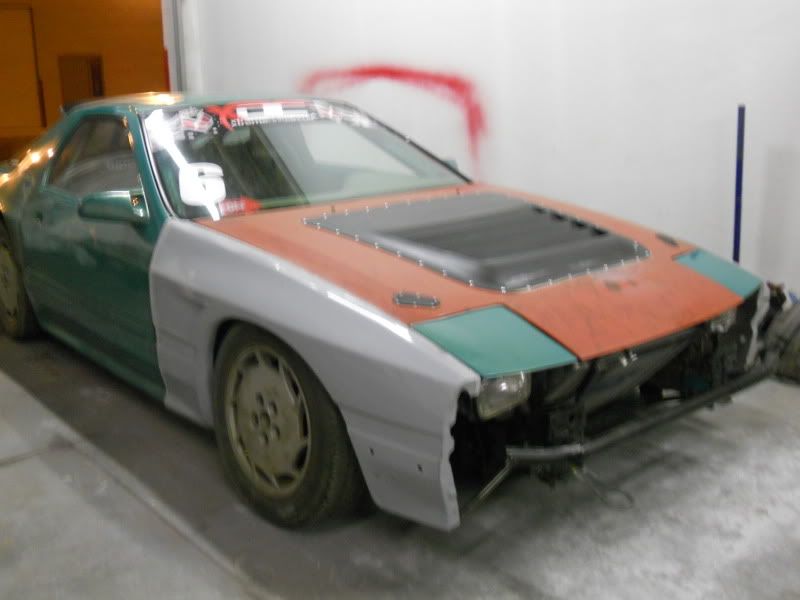 the kit by Extreme Dimensions, one of George's sponsors. nice to work on brand new stuff!
i already started doing the little bit of glasswork needed on the rear overs and the new color has been picked out,keep checking back here or add our page on facebook for more frequent updates. see ya'll at irwindale