things have been a bit hectic at Elevens' paint & fiber. we used the new vinyl dealie to make the necessary stickers for Dan's
(Evil Engineering)
turbo civic track car. it will be racing today at PIR.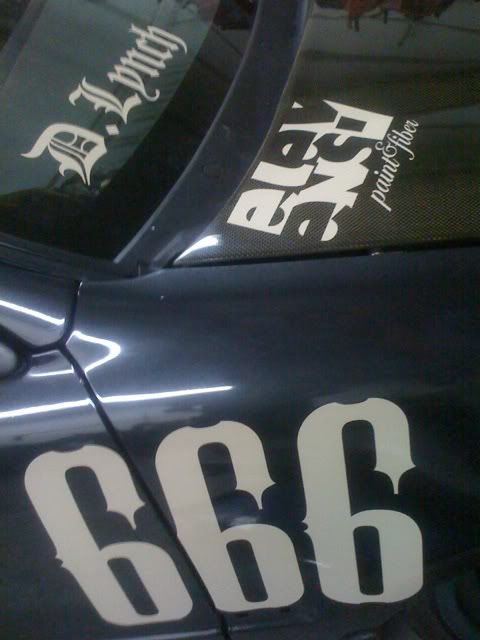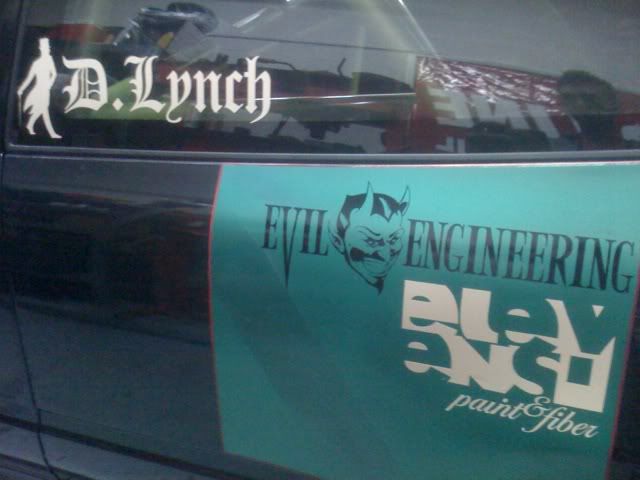 also our new customer NIck dropped his G35 off to have a nearly complete color change done (not engine bay). we are happy to take on any job small or large, this one should be fairly simple as there isnt too much "custom" work needed to make these cars look good.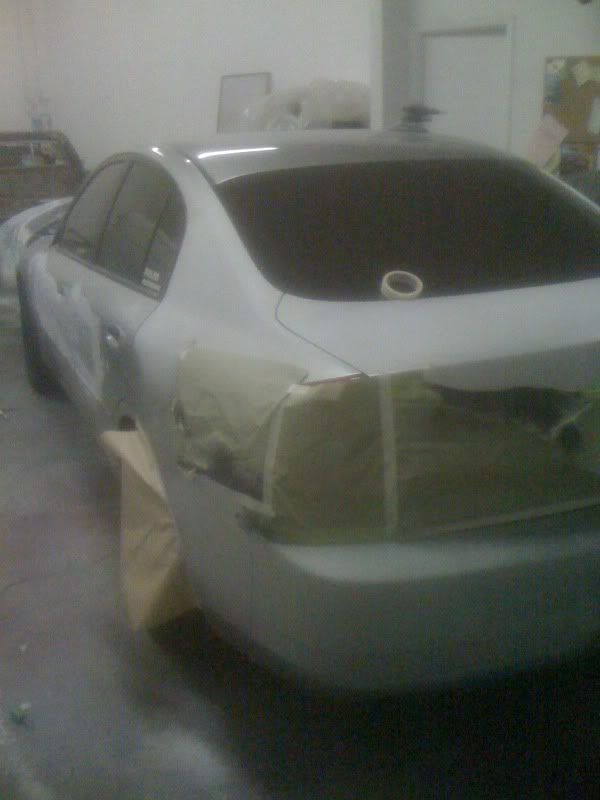 new VIS bumper on the floor in the foreground, our friend Danny's s14 bumper snuck in the pic as im working on getting it done too...
Dalton parked his car next to this other car...toyota nerds.