recently finished this 14 for our friend and highly regarded tattoo artist here in Phoenix.
the car was a 14 Zenki with a swapped s14sr, after scoring a good deal on a nicely prepped and painted genuine Vertex full kit, vertex lights, and Kouki front (via Ssupicious Garage) Danny asked us to get the rest of the shell to the same level and color.
the roof needed some serious love as did the driver door, this car has had its share of fender benders you could say.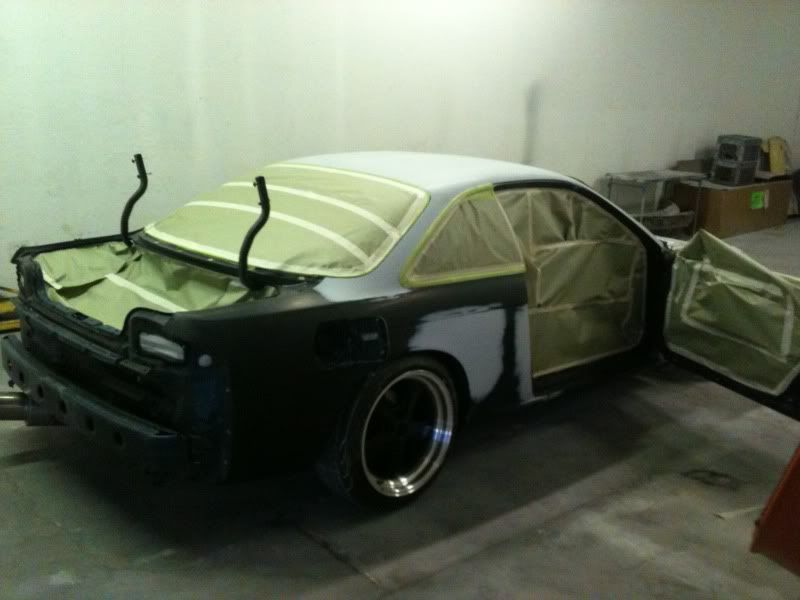 the Audi Daytona Grey Pearl was mixed and expertly color matched by our local paintstore, the kit had been outside another bodyshop for over a year so had slight fading, meaning we needed the basecoat tweaked a bit from factory spec. heres the de-winged and shaved (thanks FUTURE FAB) trunk and sideskirt as a comparo to see if the match was good. it is.
artsy:
all jambs and everything was sprayed, once he chooses to have the car down long enough we will hit the engine bay and it will be a complete color change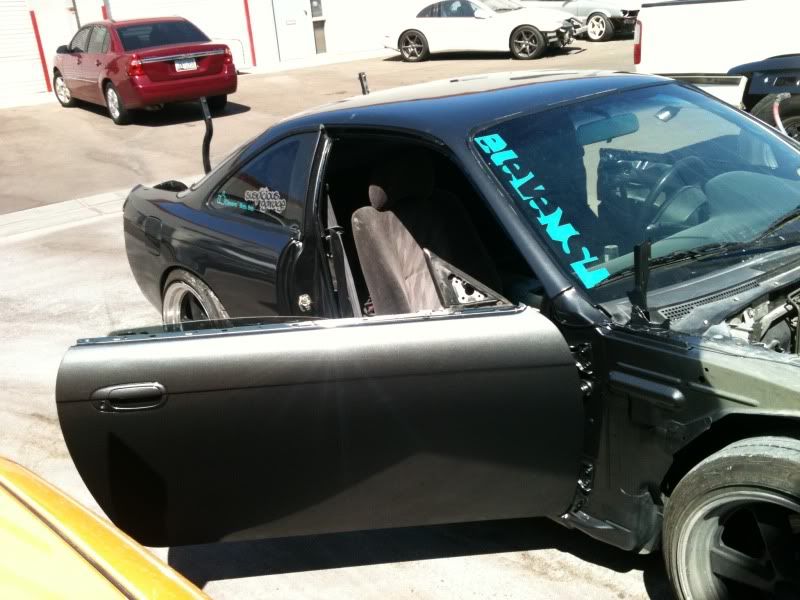 [IMG]http://i137.photobucket.com/albums/q209/smokinshutdown/IMG_0519.jpg[/IMG]
wetsanded and buffed, see ya!