WORDS: Dylan Bedore PHOTOS: Seth Early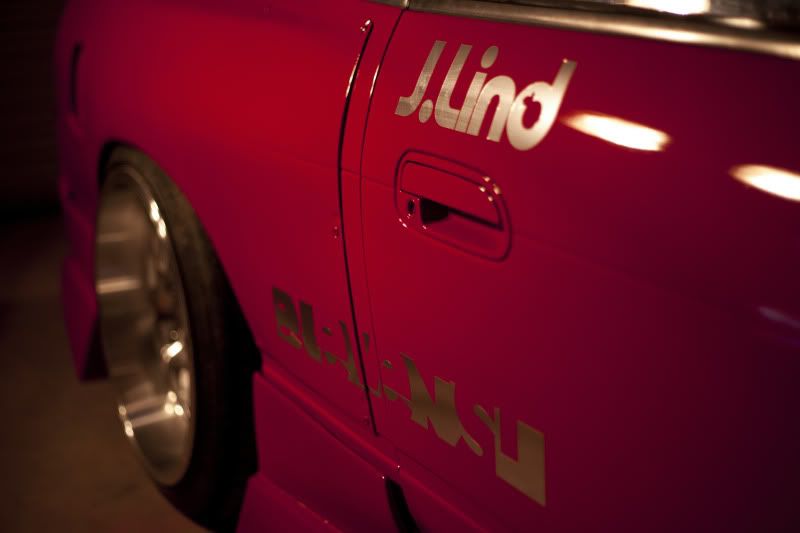 Josh is from Georgia. i cant resist calling him the nickname he hates...but i'll try. this mild mannered young man showed up at my shop one day, just looking around. he was polite and inquired where AceUpmotorsports might be, and did i know where Elevens' was? well yeah you found it...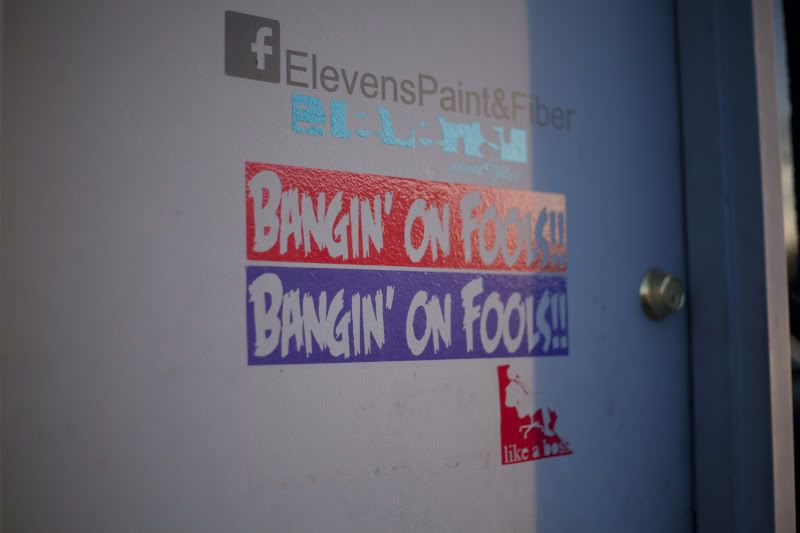 Turns out this young kid had started drifting at an early age and decided to load up his 240, all his possessions(including his cat) and make the journey from GA out west to pursue his passion in life; drifting. all this effort and determination at his then young age of 19 caught my attention and respect, leading to what has become a great friendship and business relationship. i wanted to show all of you his car, and hope to convey the passion he has for what can be a sometimes harsh mistress, the pursuit of the skid race.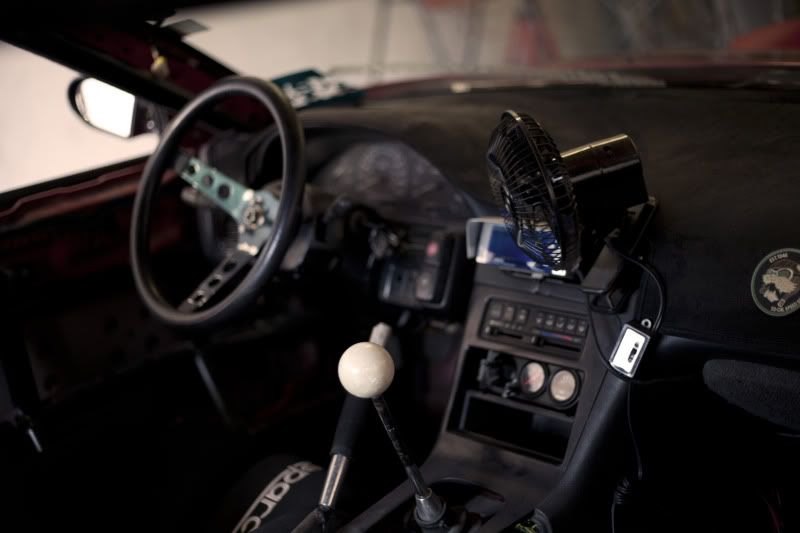 Josh started where many have, in a s13 hatch he still owns. events at Turner field taught the basics.
the car has a SR, nothing crazy. introverted and shy Josh has a more extroverted style in the way his car looks, i love the works 9 rep kit and his enthusiasm for early 2000 Japan drift style. his car shows it.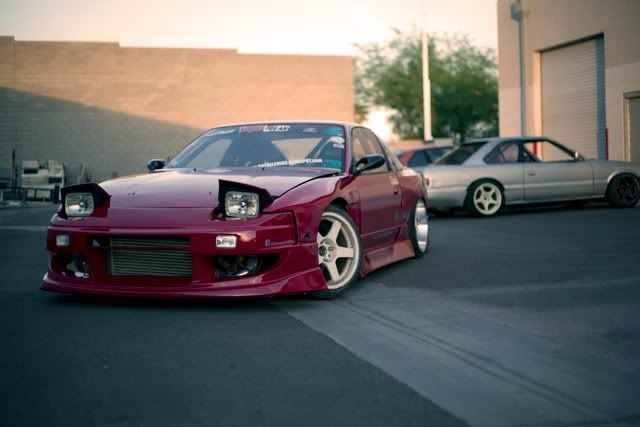 interior also reminds me of some D1SL type vibes
the wheels are Square's 17x9 rears sourced by Aceupmotorsports.com
and white 17 x 9 Bee*R's on front
Josh also has been sponsored by Missile Spec Aero parts here in AZ. they provided him with one of the first "pocket Rocket" spoilers they made.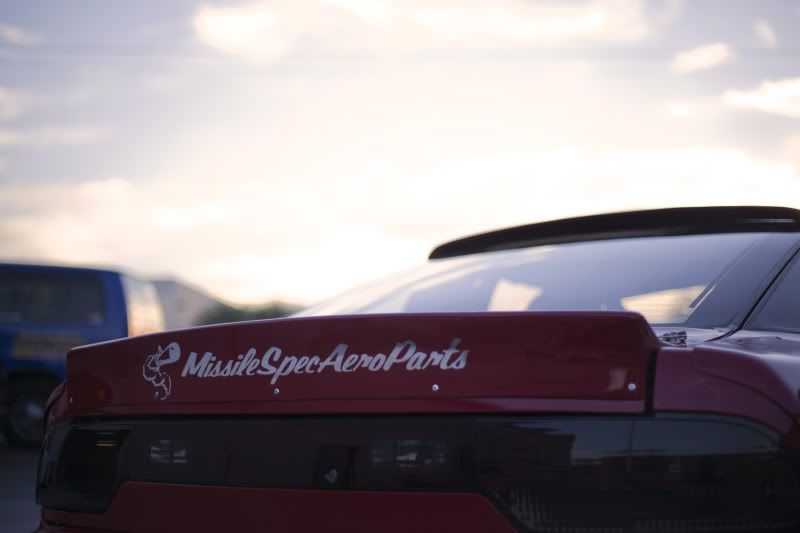 finally Elevens' got the chance to step up and help or friend out with a new paintjob in preparation of Formula Drift Vegas Pro-Am that you see here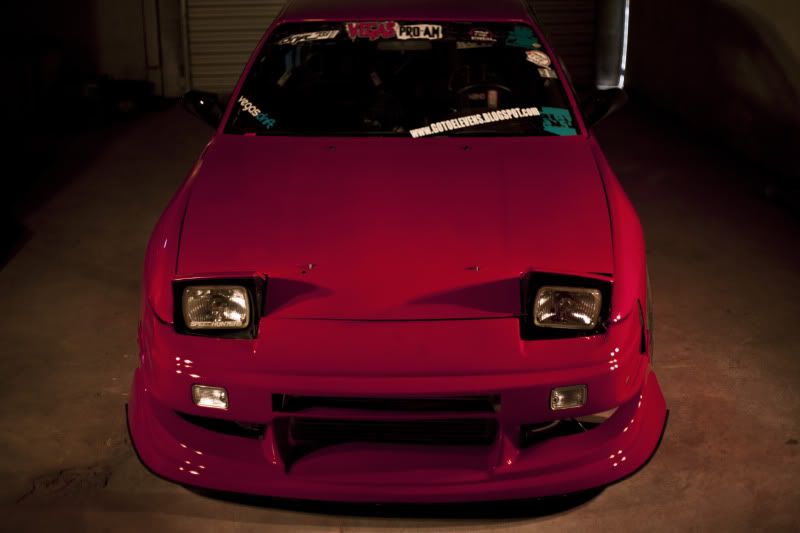 the color is a custom Elevens' mix. bright red with a violet pearl. vinyl is by elevens as well, chrome as favored by most Japan style cars.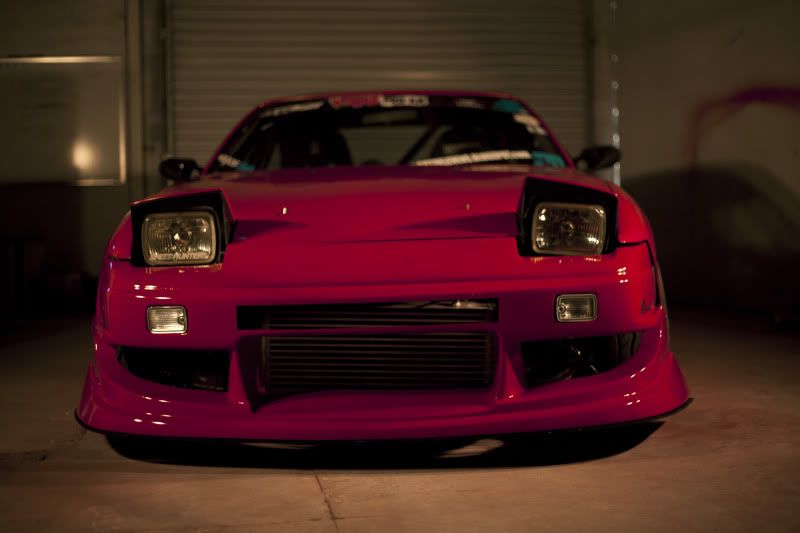 and of course the club sticker is proudly placed in its rear window location.
we are proud to be a part of what will no doubt be a long and fun career for our friend, keep it sweet there Peaches! oops ;)
please check out Elevens' and the rest of Josh's sponsors on facebook .
Elevens' facebook
.
AceUpmotorsports.com facebook
.
Missile Spec Aero Parts facebook
.
Seth Early (the man behind the camera) facebook
.