before we tell you everything/how/why/where, we have to thank those that made this all happen. without these people we wouldnt have had such a great time and such an awesome car. in no particular order:
George Marstanovic, car owner and driver
Joe Haven, pit crew
Pat Reynolds, spotter
Gerald McClellen, cool guy/ facilitator of all things
Big Country Labs for the big wing
Josh Lind, helper/nice guy
and pretty much anyone who came by the shop and gave moral support, helped out, gave suggestions, and said they couldnt wait to see the car done.
last time we left you with the car interior and bay in paint, with the outside color and livery left before our debut at Longbeach round one of Formula Drift 2012. now lets have you see what we did to finish it up and make it look the part of a top level competition car:
paint finished up (excluding the Extreme Dimensions bodykit)
the color on the exterior is similar to last year but we did a custom mix with alot of green pearl in the base. we changed it so much the color is now known as "Elevens' Tealpearl". you could buy this for yourself under that name if you so desired from a Sherwin Williams autopaint store! pretty cool!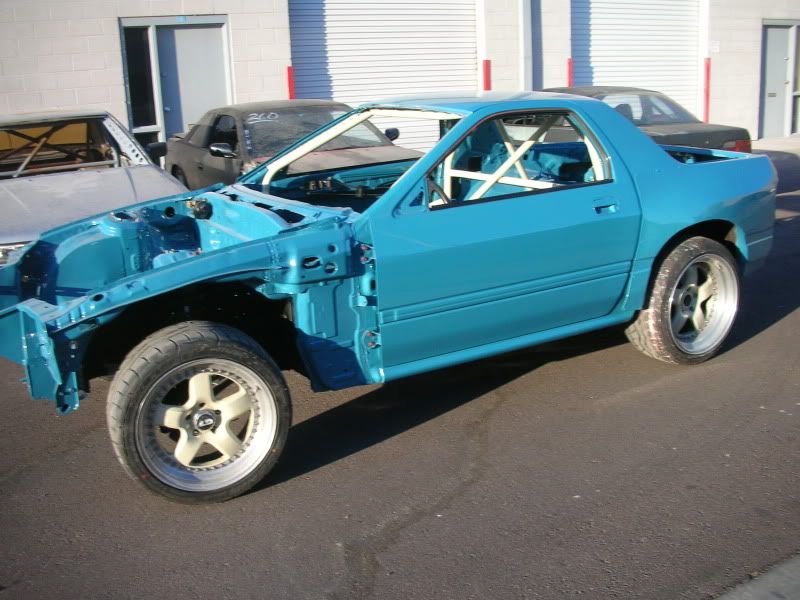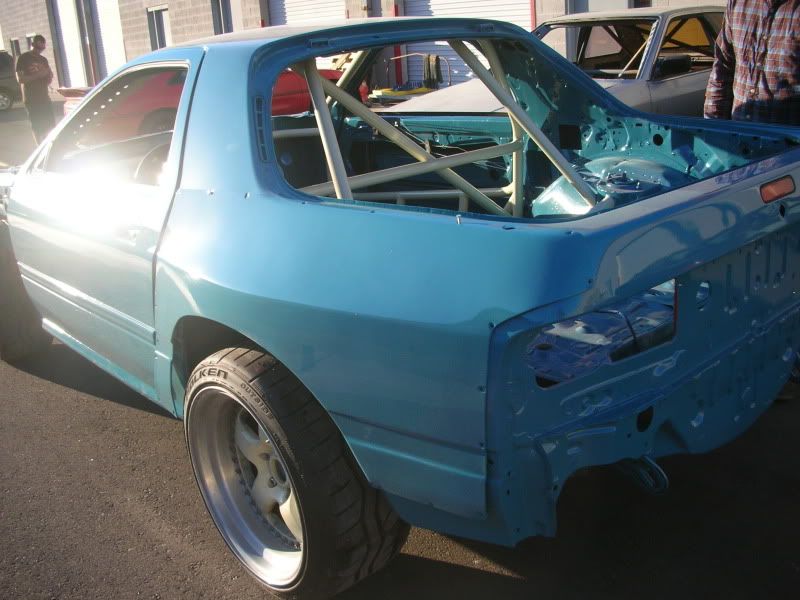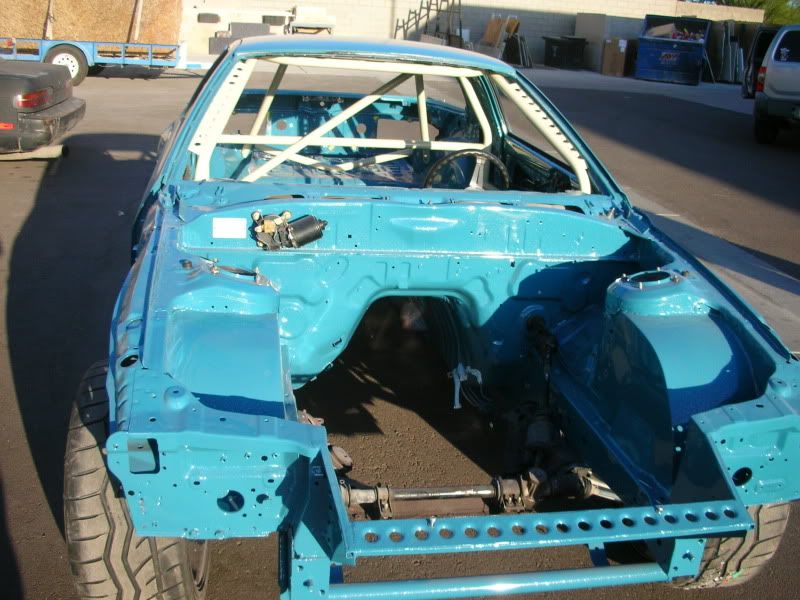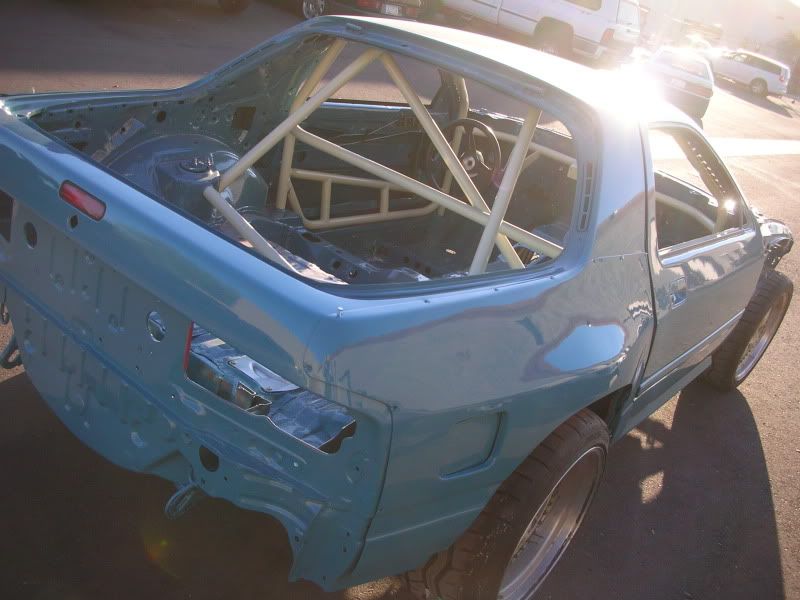 sweet, now the car went back to the possesion of George and he did the motor install/drivetrain/suspension/wiring. the hard stuff. the car was brought back down for a shakedown at a local drift event. the Modified Tuner Shootout has drifting by Trial By Fire, a local orginazation. George is one of the leaders of this group and felt it was a great time to run the car first and also help run the event. he gives advice and ride alongs if asked so if you see him at an event dont be shy!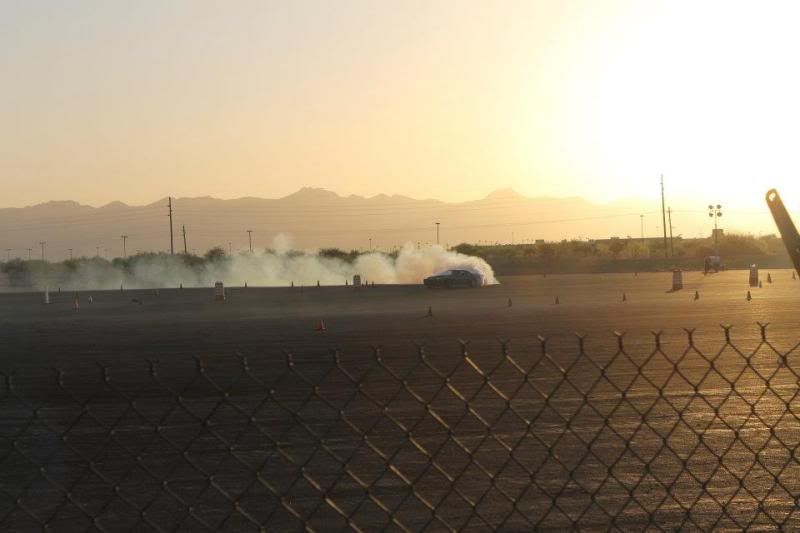 car worked great, made smoke, all the good stuff it needed to do.time to get the sponsors happy and work the livery out
in the shop: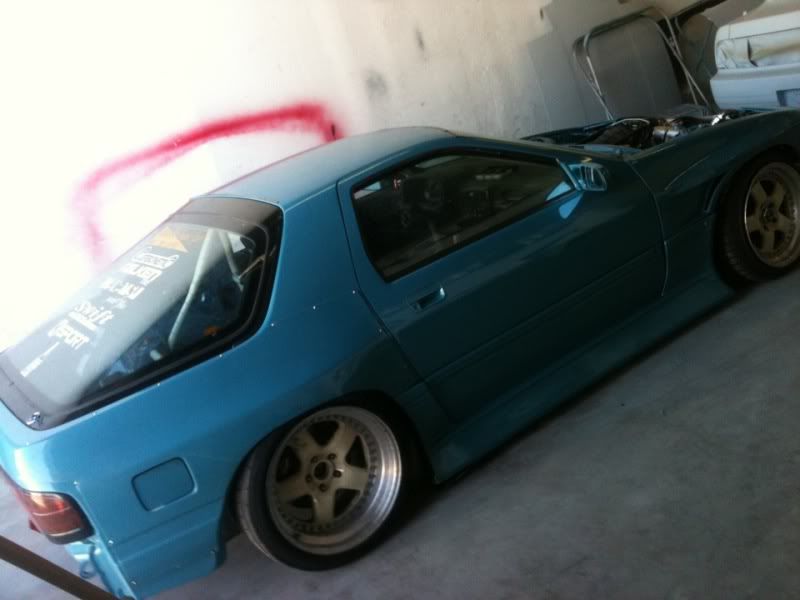 George is know as "the lumberjack" and what better to suit him than leaves on the car?
Chrome first layer going on
the tan accents, reflective red leaves on. placing sponsor logos and of course the Elevens' one as well
yay!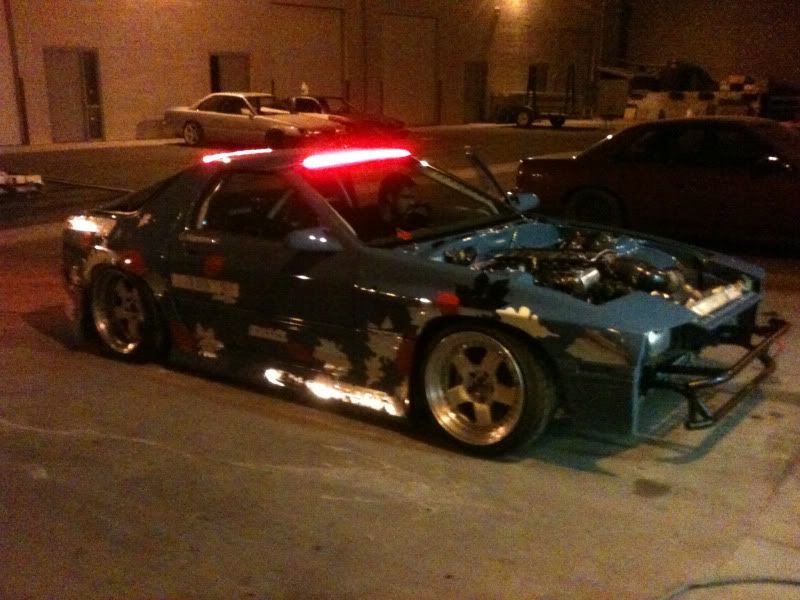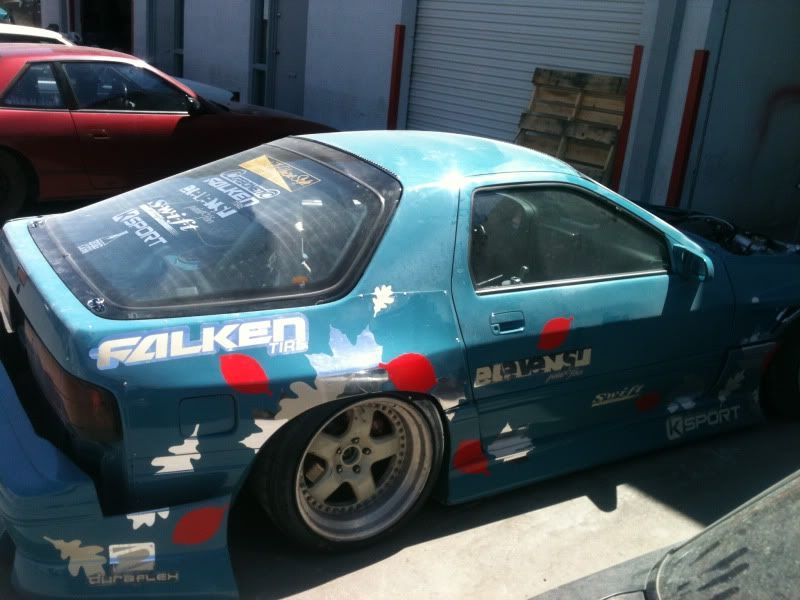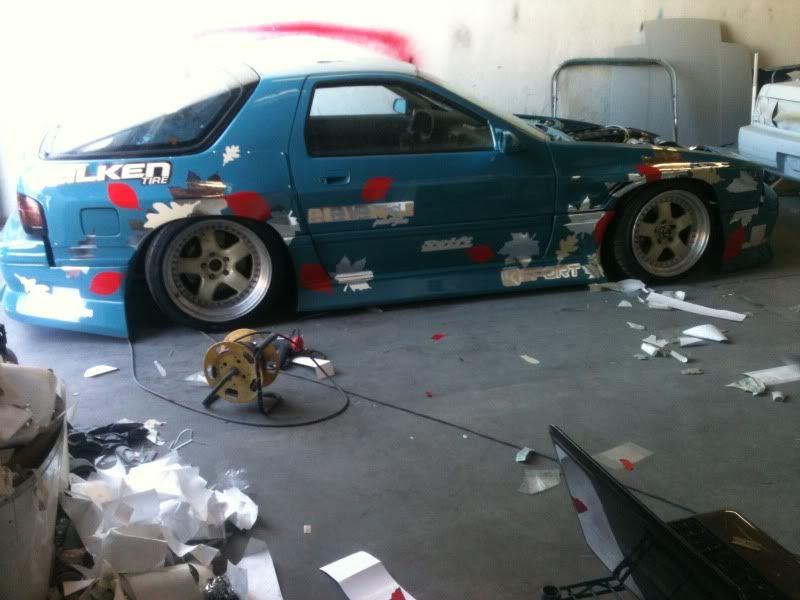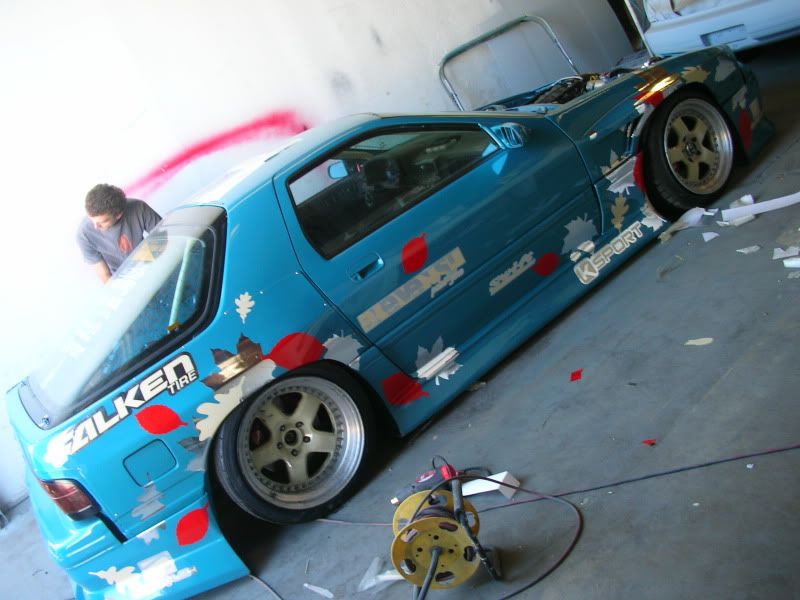 i leave you for now with these shots of the wing on, the car in the pits at longbeach and ready to slide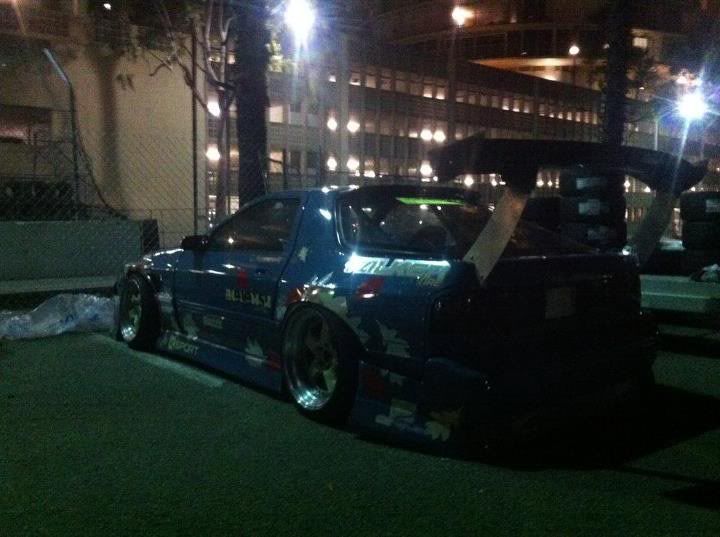 come back for the next post, as we take you through our experience at Formula Drift round 1!
fuck yeah.